I can't launch installation because Windows protected your PC is displayed
Problem description
If SmartScreen is turned on your PC, you can get this message when launching downloaded installation:

Solution
Right click on the downloaded 4t-min.exe and select Properties in the pop up menu.
The Properties window will be displayed: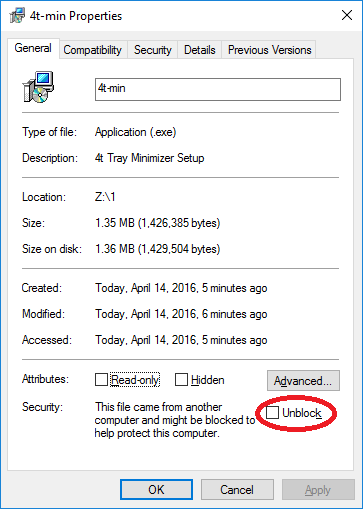 Select Unblock check box and click OK button.
See also
How to Disable SmartScreen Filter in Windows 8 and Later?