Products:
The latest news:
---
4t Web Camera 1.2 - Brings live Web images to your desktop!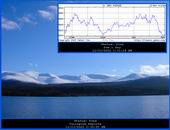 4t Web Camera is the special tool to bring live up-to-date Web images (like Web cameras snapshots, financial charts, weather forecasts, etc) directly to your desktop. It updates images automatically, you may only specify URL and refresh period to see the new Web image on your desktop. Several Web cameras can be placed in the same time on your desktop. Put your favorite Web images into the special list. The specially collected list of Web cameras from all over the world contains a huge number of the most interesting and useful links to the most popular Web images. More than that, you can use 4t Web Camera as a perfect frame for your spouse's or close friend's digital photo.
Main features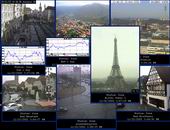 Places static and dynamic images on your desktop. Supports GIF, JPG, BMP, PNG formats. See screenshot...
Dynamic images support. Images generated by ASP, JSP, CGI or PHP scripts are supported (for example, Yahoo finances or taxes).
Customizing the refresh period. Automatic refresh period or manual refresh; individual settings for each Webcamera.
Updateable list of most interesting Webcameras from all over the world. You can set the special option to make your 4t Webcamera check for the latest updates directly on 4t Niagara Software website on program startup, or you can start update manually.
Categories: Airports, Animals-Pets, Aquariums and Zoos, Beaches-Harbors, Bridges, Currencies (AFA, ALL, AUD, CAD, CHF, CNY, DKK, EUR, GBP, ILS, ISK, JMD, JPY, KWD, MXN, NOK, NZD, RUB, SAR, SEK, SGD, UAH, ZAR), Europe (Andorra, Austria, Belgium, Croatia, Cyprus, Czech Republic, Denmark, Estonia, Faroe Islands, Finland, France, Germany, Greece, Greenland, Hungary, Iceland, Ireland, Poland, Slovakia, United Kingdom), Finances and Business (Indices: 10-Yr Bond, Dow Jones, Nasdaq, S&P 500)
Multiple webcameras. Several Webcameras can be put on your desktop in the same time.
Favorite Webcameras. It is possible to add any Webcamera to your Favorite Webcameras list and set individual settings for each Favorite Webcamera.
Internationalization. This program has the special unique international feature implemented. If you can help us in translating 4t Web Camera to other languages, please drop us a line -- you'll get a new version for FREE! Please contact us at support@4t-niagara.com for additional information. Thanks in advance!
Current version: v1.2
Setup size: 674 KB
System requirements:
Windows 95/98/Me
Windows NT/2000
Windows XP
Windows Vista
Windows 7
4t Web Camera 1.2: